That's right. Recently The Skeptical Geek has been spending time with one of the Chief Llamas from www.llamavision.com. Secret plans, midnight emails, hours playing awesome games. All this effort for you!
We proudly present a shiny new website with the ability to build your dream system!  Changes are ongoing so be patient with us as the site grows.
As a reward for my efforts The Skeptical Geek has bestowed on me the title and privilege of "The Skeptical Kiwi". I am honored and hope the crown fits. Playing games is not a habit, it's a lifestyle choice.
SECRET SQUIRREL
LlamaVision is rumored to be expanding into Unity Games Development. Look forward to more from this dynamic duo!
Who is LlamaVision?
Junebug & Kat: We were both in-game designers. He walked into my sim where I made spaceship hulls and then he made them fly! Four years we designed together on opposite sides of the world. Llama was the only possible combination of our initials leading us to the choice of LlamaVision reflecting our vision and humor.
What We Offer
Our aim is to assist with your online requirements. Operating from Las Vegas, USA servicing clients worldwide. We are business programmers in many languages (Unity, .Net, VB, C#, Jade, PHP, CSS, HTML, Lsl).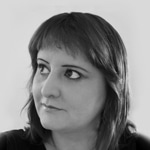 The Skeptical Kiwi
Web & Graphic Designer
My personal passions are architecture, graphics design and programming. IT Industry Specialist with 20+ years experience. Founded LlamaVision in 2011 operating across Asia-Pacific and US regions.
LLAMAVISION
Website Hosting – Online Management – On Demand IT – One Bill Service